This section provides Service Lamp customers and our colleagues with useful tools and information about lighting. We have tried to collect the best links but do not suggest this is a complete list. Service Lamp is not responsible for the content of sites we link to nor do we necessarily endorse the company, their products or their services.
Lighting Basics provides links for types of lighting, and lighting characteristics such as color rendering and color temperature. You will also find links to lighting terms and their definitions.
The Lighting Education page provides links to on-line courses. These courses may require registration to track completion of the course and many offer completion certificates. Check the privacy policy of the web site owner before providing information.
This page provides an introduction to Lighting Regulation and links to on-line sources. Lighting Regulation is provided at the national, state, and local level. The information provided does not cover electrical code. Rather, links pertain to lighting power density limits.
The page on Publications provides links to informative design guidelines, studies, and lighting technology papers of general interest. Linked files are in PDF format and can be downloaded.
Sustainability is not just another buzzword but a way of doing business. Sustainability is good for business. We provide a brief introduction to sustainability and provide links to business that have incorporated the concept into their business strategy.
Transportation links are provided for overnight delivery and freight companies typically used to deliver our products. The emphasis is tracking shipments based on PRO numbers.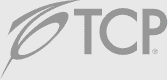 Universal Lighting Technology