Service Lamp Corporation has specialized in commercial lighting for over 30 years. Offices, schools, warehouses and retail buildings account for 60% of commercial floorspace and about 60% of energy consumed in the United States. Approximately 22% of the energy used in buildings is used for lighting. Service Lamp provides ROM support, group relamping, lighting fixture retrofit, and lighting design for commercial, hospitality, industrial and retail applications.
Commercial Lighting Projects
Looking at all commercial buildings including shopping malls the fact is 54% of these buildings were built before 1979. Electricity was cheap and plentiful so that little emphasis was placed on efficient lighting design until the mid 1970s. The the result was inefficient, outdated technology in each of the major commercial sectors:
Service Lamp has worked with customers, contractors and utility companies to replace outdated lighting fixtures with more efficient technology since 1976. In many cases we have helped our customers earn rebates and incentives for intelligent investment in energy saving lighting. New construction customers were also offered incentives to use energy efficient technology. Even today rebates and incentives are used to encourage energy efficiency.
New Construction Projects
New construction projects fall under energy regulations that have become more strict over the last 10 years. Warehouses, for example could use 1.2 watts per square foot in 2000 but by 2004 the limit was 0.8. Retail lighting allowances dropped from 1.9 watts per square foot to 1.5 watts in the same period. Links to current lighting power density limits are provided in our discussion of Lighting Regulation.
Service Lamp works with building owners contractors and architects to develop lighting plans for remodeling, lighting additions in existing structures and lighting for new commercial buildings.
Integrated with your Project
Service Lamp is an integral part of your design and construction team. Typically lighting plans are received electronically in AutoCAD format from the project architect. Based on our understanding of your lighting requirements and marketing strategy, we add lighting to project plans and return them, electronically, for circuiting and engineering review.
During the construction phase we coordinate deliveries with the general or electrical contractor to ensure lighting fixtures and bulbs are available for installation on schedule.
Whether you are planning a remodel of a single location or a nationwide roll out of a new, retail prototype, Service Lamp can provide a complete lighting package from design to delivery.
For additional information call us at 856-768-0404 or email us.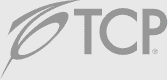 Universal Lighting Technology