Service Lamp lighting designers are ready to work with you, your architect, builder or electrical contractor to develop an efficient, effective and sustainable lighting design. Lighting is one of the most important considerations when planning a new building or remodeling existing facilities.
Lighting Design
Lighting design is a process that begins with understanding the purpose of the space. Our lighting designer will work with you and your staff to understand your objectives and any specific considerations or concerns you may have. Lighting products and designs are tailored to unique industry requirements for
Lighting Regulations
Lighting regulations are in place at local, state and national levels. Our lighting designs conform to all requirements and to the Leadership in Energy and Environmental Design (LEED®) Green Building Rating System™ if applicable to the project.
Lighting or energy regulations encourage sustainable building practices. Lighting power density limits encourage the use of energy efficient fixtures and lamps. These practices not only result in significant benefits to our environment but benefit your bottom line as well. Service Lamp lighting designs can address the ambiance of fine dining or a warehouse with 35 foot racking.
Lighting Plans
Lighting designs are prepared with AutoCAD and typically all plans are transmitted electronically over the Internet. After the base drawings are received the lighting design is added to create a reflected ceiling plan. Materials lists and quotes are delivered with the reflected ceiling plan on all national programs. For special projects, quotes are provided after the plan is approved.
Materials lists include fixtures and lamps to be delivered by Service Lamp. Electrical engineering and commissioning are provided by persons licensed in state where the project takes place.
Just give us a call 856-768-0404, to learn more about Service Lamp lighting design services.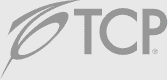 Universal Lighting Technology