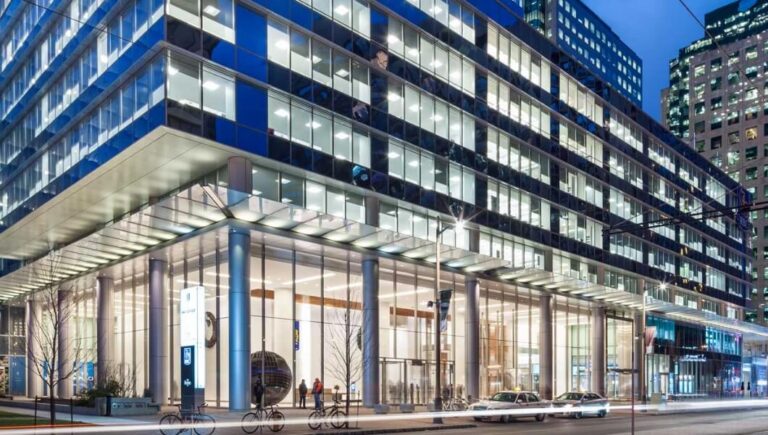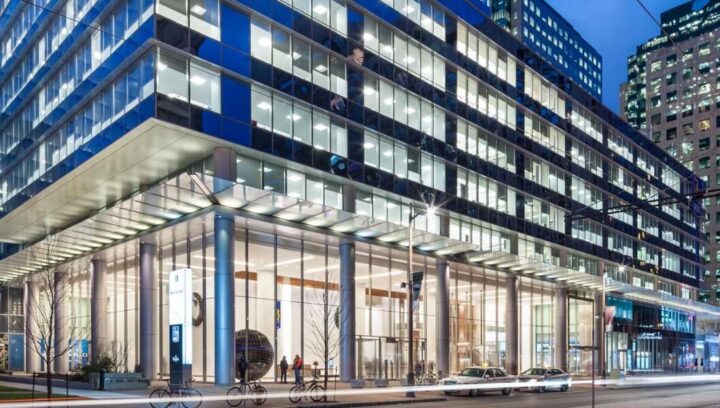 During the 1980s Service Lamp worked with office building owners, contractors and utility companies to replace outdated office lighting fixtures with more efficient T8 fluorescent fixtures and electronic ballasts. In many cases utility companies offered rebates as to encourage replacing T12 fluorescent fixtures because the energy load is typically reduced by half. This "saved capacity" then could be offered to new customers.
Good office lighting is important on many levels. The appearance of the work environment can greatly influence productivity, client reaction to the business and the ability to attract highly qualified people. Good office lighting not only accomplishes these objectives but reduces operating costs as well.
Office Lighting Retrofit Projects
Even though we made great progress in retrofitting inefficient and potentially dangerous lighting fixtures from office environments a large installed base of T12 fixtures remains. These fixtures use about twice as much electricity as electronically ballasted, T8 fluorescent fixtures used today and are likely to contain magnetic ballasts with potentially hazardous PCB.
Replacing old fixtures with today's technology will have immediate benefits to your business and our environment. These include:
Lower electricity bills
Lower air conditioning load
Lower maintenance labor cost
Better quality light for higher productivity
Hazardous material elimination
Recycled material
For additional information on how a retrofit project can benefit your business, call Service Lamp at 856-768-0404 and ask to speak to a commercial account manager.
Office Relamping Projects
Fluorescent lighting used in office buildings should be replaced by LED lighting.  Led lighting can be used with your current T8 ballast or can bypass the ballast by using one of the technically advanced BYPASS products.
LED lighting uses less energy than fluorescent tubes- between 20 - 30%. This keeps lamps cooler and your energy bill lower.
LED'S can last up to 70,000 hours, most fluorescent tubes last between 20,000 - 30,000 hours.
LED's are a directional light source, meaning light only comes out of the part of lamp you see. A fluorescent lamp is omnidirectional and comes out 360 degrees (even the part that is facing the ceiling).  This "wastes" light and diminishes foot candles that you need in your work area.
LED's are more sustainable than fluorescent lamps. Fluorescent lamps contain mercury and can create a disposal issue. LED's do not contain mercury.
Service Lamp carries a variety of retrofit fixtures that can utilize your present fixture housing but allows you to update and enjoy the benefits of LED. Please look at this video to see how easy the Philips Evokit Click is to install for your office.
If you are planning a completely new design or are building a new facility, let Service Lamp  help you to develop your lighting plans. Please call for information 856-768-0404.
New Construction Office Lighting Projects
Service Lamp works with building owners' contractors and architects to develop lighting plans for new construction projects. Our lighting team can assist with project design, construction and commissioning activities.
Parking Structures
Parking structures and areas are often associated with office buildings. Maintaining lighting in these areas is important to risk management as well as employee morale and safety. Service Lamp can provide products to keep your parking garage lighting safe and bright including occupancy sensors to save energy when no one is using the space.
Whether you are planning to relamp, remodel, or build a new office building Service Lamp, 856-768-0404, can provide a complete lighting package.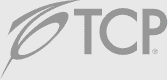 Universal Lighting Technology